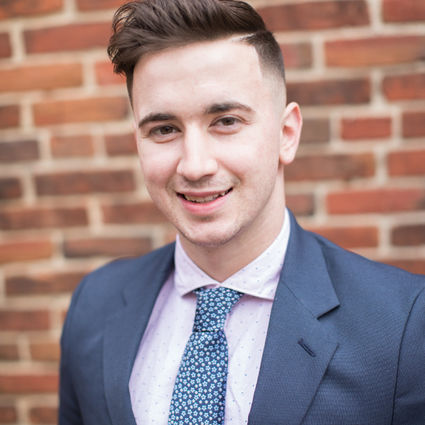 Tyler Moore
Realtor
Born and raised in the greater Baltimore area, Tyler has always been focused on serving his community and those around him. He found that a career in real estate would be the best way for him to do exactly that, while striving to create generational wealth for his family, and educate others on how to do the same.
Starting as an intern in November of 2017, Tyler became a licensed Realtor in early 2019. Since then, he has been eager to get out there and serve. In his free time he enjoys hanging out in downtown Baltimore with friends and working out.
What sets you apart from the competition?
• My drive to create a better life for not only myself, but those around me is something that simply doesn't let me down. I'm happiest when I'm helping people which is one of the key reasons I chose this career path. Being able to assist people in one of the biggest moments in their life is thrilling.
How did you become so good at what you do?
• 4 years of sales experience and building relationships prior to being in real estate, as well as being mentored by one of the best in the business.
Real estate is highly competitive; how do you maintain a code of ethics?
• I'm a very detail oriented person, so paying attention to every part of each portion of the process and being professional in everything I do helps me to maintain a strict code of ethics. Your reputation is one of the biggest things that puts food on the table in this business, so I'm always doing my absolute best to be as reputable as possible.
What has been the highlight of your career so far?
• Being surrounded by the other real estate professionals that I'm surrounded by is the highlight of my career, day in and day out.
If your clients could leave you at the end of a transaction with one thing on their mind, about you, what would you want that to be?
• That they found the their families trusted real estate professional for a lifetime. I'm not in this business for a single transaction, I'm in this business for relationship building and serving people. One transaction doesn't mark the end of those relationships.